Become a relay point
The first partners are the relay points are the BIO stores such as Färm
( Mont-Saint-Jean, Globe & Fort Jaco ) and the 3 Silversquare on avenue Louise.
We expect 96 relay points by the end of 2026 ( mainly in Brussels and the 2 Brabants ).
The relay points are equipped with our system to fill the gourds or bottles.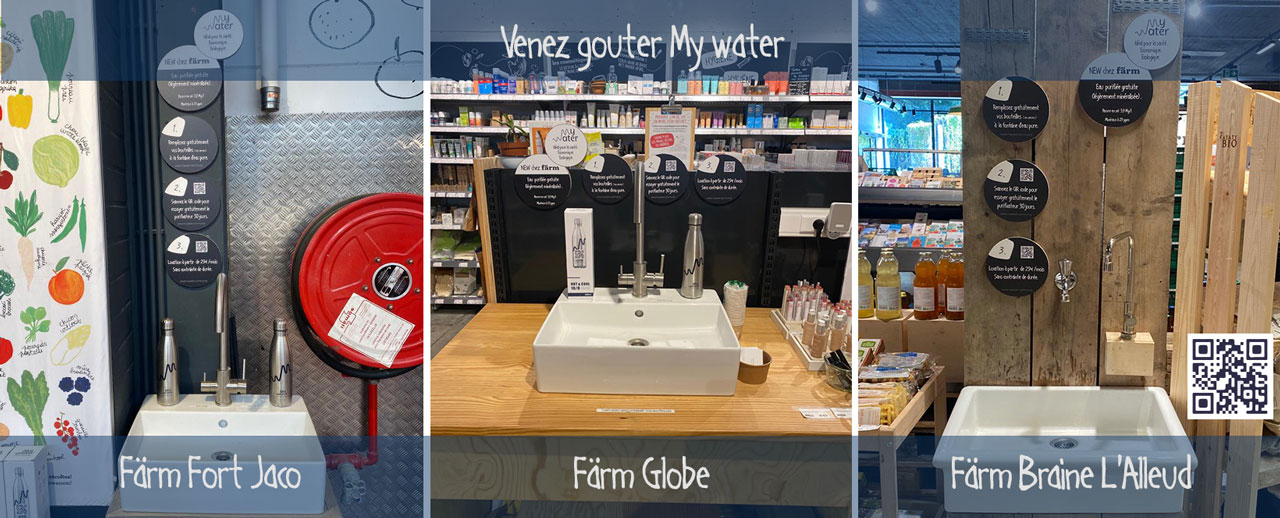 Consumers who need to refill their water bottles during the day will find your business on our app = Generate in-store traffic.
You become a member of the community by giving them the possibility to refill their gourd for free, which gives you visibility and a unique service in Belgium.
We offer you a rental subscription of 29 € / month.
( 3 months notice only )
The sale of our My Water bottles to your customers. (24,99 € TAX incl)
We offer you 30 € credit for each customer who wants to take a subscription of our system for home or office.
Become a prescriber
For a few months the medical, para-medical and co-working world have become prescribers.
These are equipped with a PLV (Advertising) containing a personalized QR Code.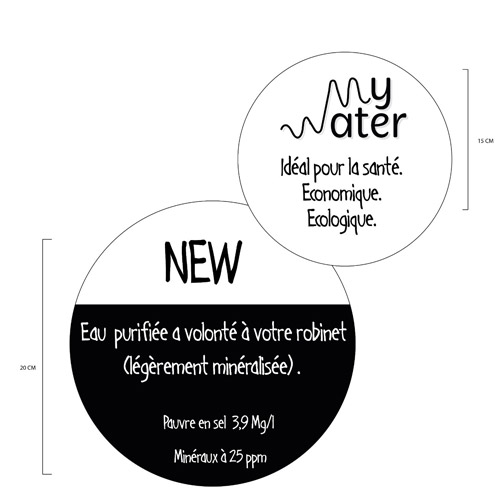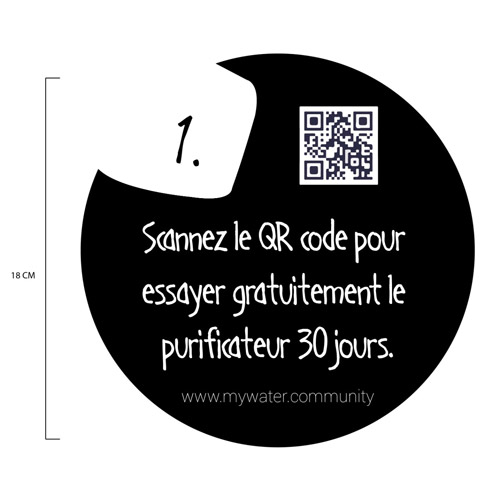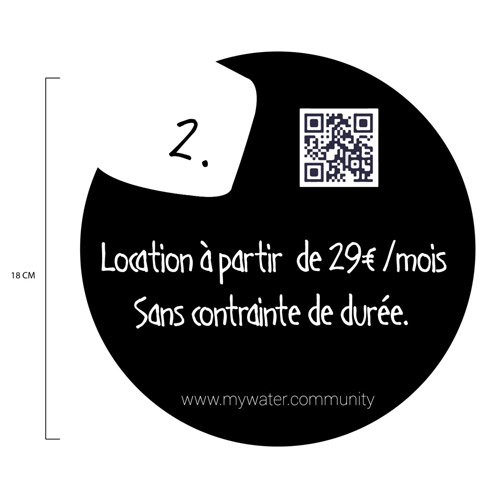 Avenue Louise 65/11,
1050 Brussels, Belgium.